SEEKING FOR NEW DEALER IN INDIA | Register Today
Great roof begin with the stylish and strong roof materials. ZMARTBUILD supplies a full range of roof materials from roof manufacturer to match your life style from natural to modern look. We provide a product and service start from Sub-Roof until External Roof
Worry-Free with our Product & Service
Our ZMARTBUILD Roofing products and solution provide new level for premium quality specifications in resorts, hotels projects and any type of buildings. We also help the projects to speed up installation time and delivery quality construction job. Come, let ZMARTBUILD Building Material Company In India partner help to play our part in building a better & smarter future for your projects today. 
High Quality Product
We use high quality products for your project. If you are seeking one stop service provider. We are your answer!
Manage by Professional
Manage your project by our expert engineers and Install your project by experienced and skilled installers
Support at Design Stage
We support you from Start to Finish to overcome challenges while understand your need.
Technical Service
Worry-Free with our product & service. We are here to provide you with the technical support till the end
Various Designs,
Perfect Match Your Style
Great roof begin with the stylish and strong roof materials. ZMARTBUILD supplies a full range of roof materials from roof manufacturer to match your life style from natural to modern look. By material, we also have a various types to serve your preferences e.g Ceramic Roof Tile – The most elegance and long lasting over time and Fiber Cement Roof Tile – The cellulose fiber roof resulting in higher strength and durability. Our SCG Roof is made in Thailand with premium quality and higher performance by our roof manufacturer. This makes our roof is unrivaled.
We are Offering...
Explore our extensive range of Roofing product line that has been developed to meet your qualitative needs. Let's select the Roofing application that suits to your projects.
AN ADDITIONAL PROTECTIVE AND FUNCTIONAL LAYER WITHIN THE ROOF STRUCTURE
Sub-roof plays a crucial role as a protective and functional layer within the overall roof structure. For this reason, ZMARTBUILD Sub-Roof is the right choice as the first tier for roof system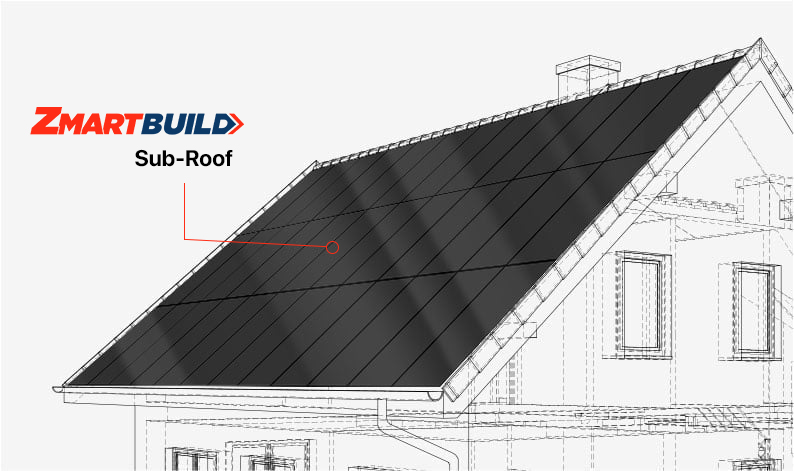 As Sub-roof plays a important role as a protective and functional layer within the overall roof structure, we have to think about the right choice of Sub-Roof as the top priority. The ZMARTBUILD sub-roof is lightweight, highly flexible, easy to install, 100% waterproof, resistant to sunlight, and as durable as roof tiles.
Modern form architecture. Perfect style in all looks.
If you want your roof to be modern to match with your modern house. This ZMARTBUILD Fiber Cement Roof Tiles is a great choice. Modern by different Styles. Retangular form tile. Modern Roof, Modern You.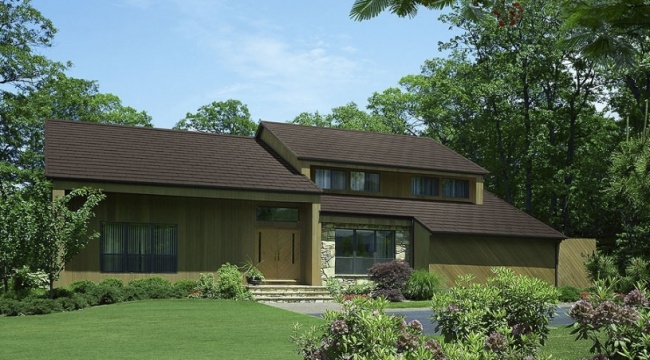 Fiber Cement Roof Summary
ZMARTBUILD Fiber cement roof are designed & suitable for countries with a tropical climate. It is Durable, Impermeable and Leak-Proof. This innovation roof is made from SCG Portland cement mixed with the synthetic fiber, which is safe and asbestos-free, blended together by modern technology. Tile texture then shall be very tough and durable with special ductility.
The Unique and Distinctive roof.
High Quality Ceramic Roof Tile – The unique and luxurious design offers a refined roof tile that is universally appealing, distinctive and long-lasting colors.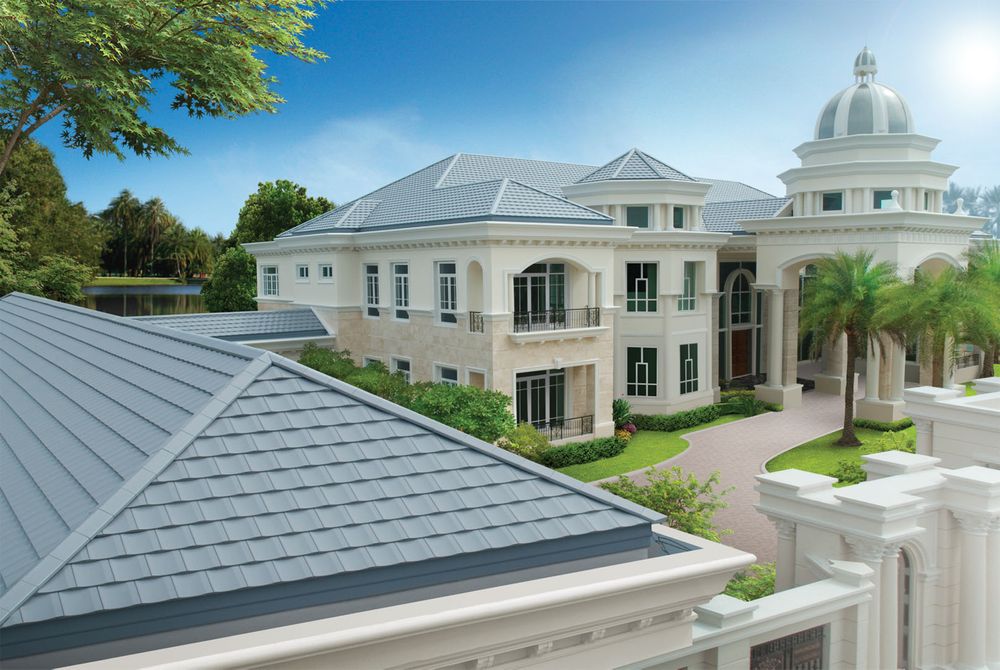 ZMARTBUILD Ceramic Roof Tile Excella Grace Series, An ideal marriage of taste and elegance, our Ceramic Roof Tile is made from high quality ceramic which makes a majestic roof that every owner can be proud of. From meticulous design to finest finish, ZMARTBUILD Ceramic Roof is created with attention to detail.
Raw materials of distinctive quality are processed using state-of-the-art technology, given a special coating technique, and fired at a temperature as high as 1,100 degree Celsius. The finished result is exquisite roof tiles of excellent quality worthy of the admiration of all and guaranteed to stand the test of time.
Our Latest Projects
Take a tour our latest projects in India & Worldwide. We help them to deliver the best!
You can talk with us directly for more ZMARTBUILD Building Materials information, price negotiation, delivering inspirations and much more. Add our ZMARTBUILD WhatsApp now!