Interior ceiling board, which one to choose?
"There are several choices of materials for ceiling to choose from, for example, wood is a good choice if you need aesthetic, gypsum board has even edge joint while fiber cement board is available as artificial wood and board. You can use these guidelines to decorate your house to suit your objective. "
At the same time, ceiling boards like concealing board, space lining ceiling, Step ceiling and T-bar can cover pipe and wire on ceiling. Ceiling materials commonly used are wood and inflammable synthetic materials such as gypsum board and fiber cement board. Each type has different qualifications.
Wood Ceiling
Wood is natural material which gives warm and beautiful look. However, the wood used must be processed to extend its use life such as wood impregnation and wood drying (to reduce shrinkage and prevent fungus, snout beetle, termite and mushroom) and coating the wood with teak oil. Wood with beautiful patterns is Rose Wood and Afzelia. The most popular is teak which is available in the market at 3, 4, 5 and 6-inch wide with 1-3 m. long and 8, 11 and 18 mm. thick.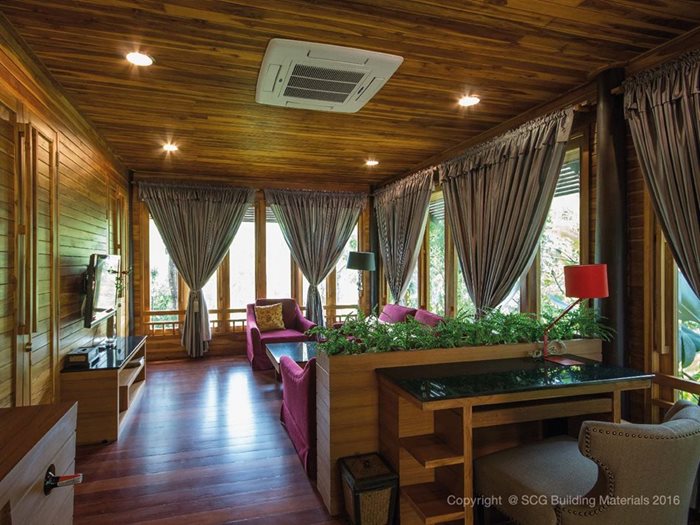 Gypsum Ceiling Board
Generally, gypsum board is made of compressed gypsum powder covered by card board. Standard sizes are 0.6 x 0.6 m. and 0.6 x 1.2 m. Thickness available is 8, 9, 12 and 16 mm. There are several kinds of product to choose ranging from general type which can be painted and special type which has been painted, has ridged pattern, perforated pattern and coated with paper with patterns (which is easier to clean), has aluminum foil to reflect heat, fiber glass to withstand fire and ready-to-use gypsum board for specific purpose such as to be used with Step ceiling for lamps, cornered ceiling, curtain rail hole and service hole with frame hidden.
Gypsum ceiling normally used is T-bar and concealing types which provide smooth joints. Moreover, gypsum is light weighted, easy to cut and convenient to transport and install. However, if site area is damp like in bathroom, gypsum board is not recommended. So you should consult manufacturer to choose the right model to withstand dampness such as having dampness preventive agent, coating by vinyl PVC to prevent the ceiling from bending while being used in wet area.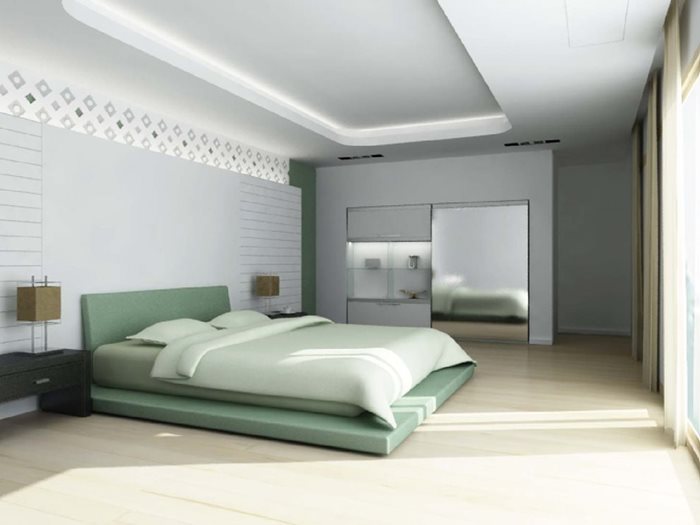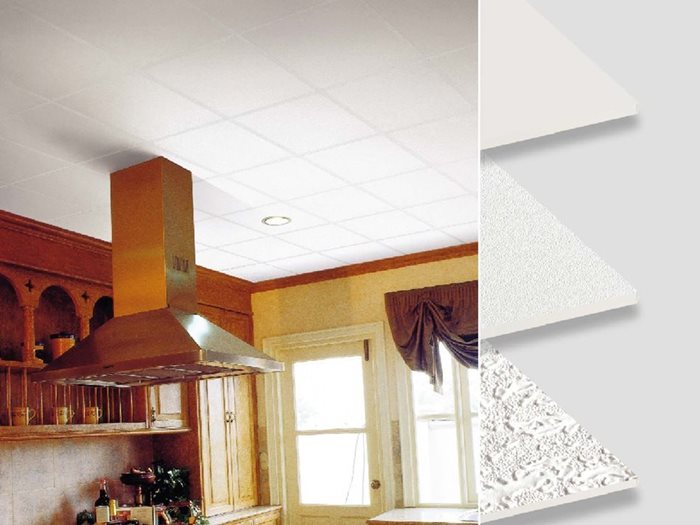 Fiber Cement Ceiling Board
Fiber cement board is made of cellulose fiber and Portland cement in a form of lath of 3-4 inches wide, 3 m. long and 8 mm. thick for sparing gouge and multi-sized board of 0.6 X 0.6 m., 0.6 x 1.2 m., 0.6 x 2.4 m. and 1.2 x 2.4 m. with 3.5 mm. 4 mm. and 6 mm. There are several choices of surface to choose as even surface, wooden surface, gouged, wooden pattern with gouge which can be painted and special models such as ridged surface, patterned surface and color laminated or patterned with even surface which is easier to clean.
Fiber cement board like T-bar and gouged type is suitable to use inside of the house. Space between each space lining ceiling can create pattern. The fiber cement board is heavier than gypsum board but it is dampness-resistant so it can be used as ceiling for wet area like bathroom. It is wood-free so it is resistant to termite.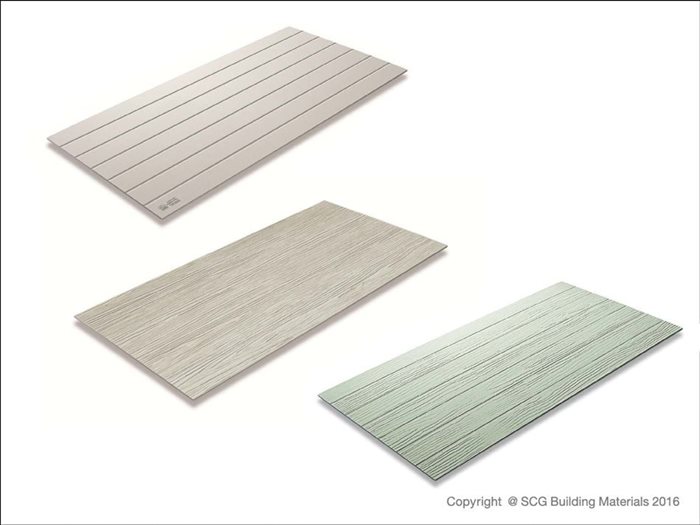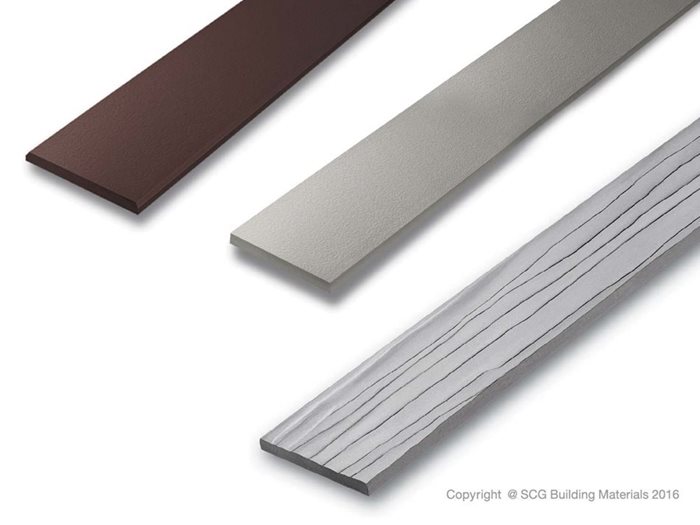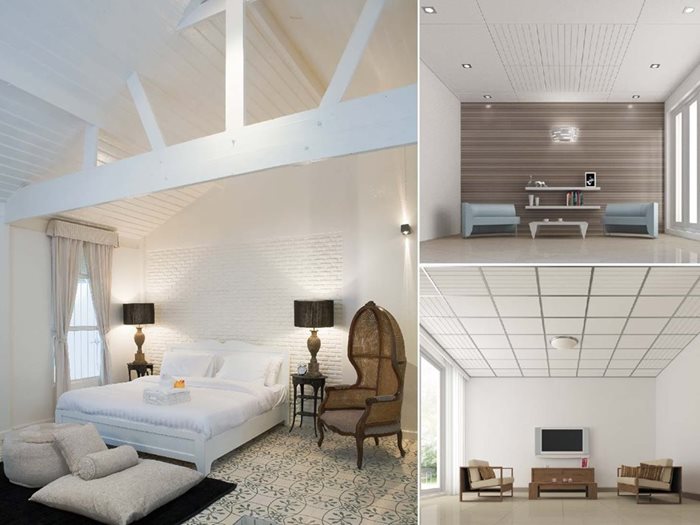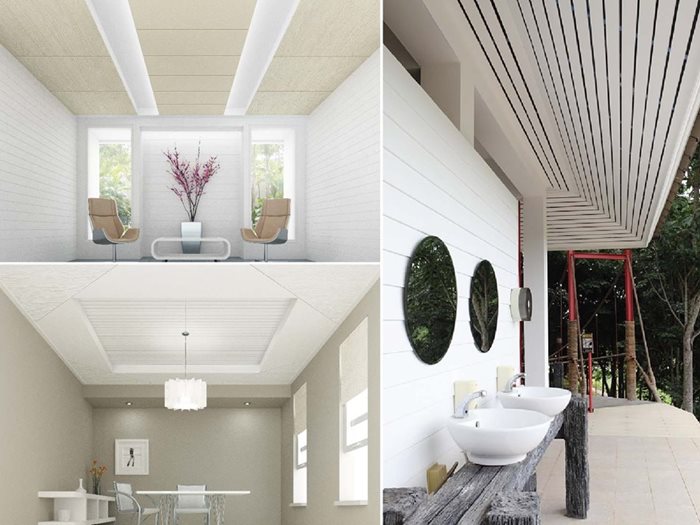 You can see that there are several types of materials to choose. Moreover, they can create diversity of gimmicks including covering undesirable mess on ceiling and being served as decoration in style a home owner desires.
Materials of ceiling boards are of variety as gypsum board, fiber cement board, wood, aluminum and vinyl etc. Each type has different advantages and disadvantages and offers different beauty. Let's see which material matches which objectives of use.
Customer Service
Contact Us
Tel./Whatsapp +6681-848-0870
Email: info@zmartbuild.com
Relate Website
Stay Connected

Facebook-f


Youtube


Twitter


Pinterest


Instagram


Linkedin-in

Building Solutions
Products
About Zmartbuild
Contact Regional