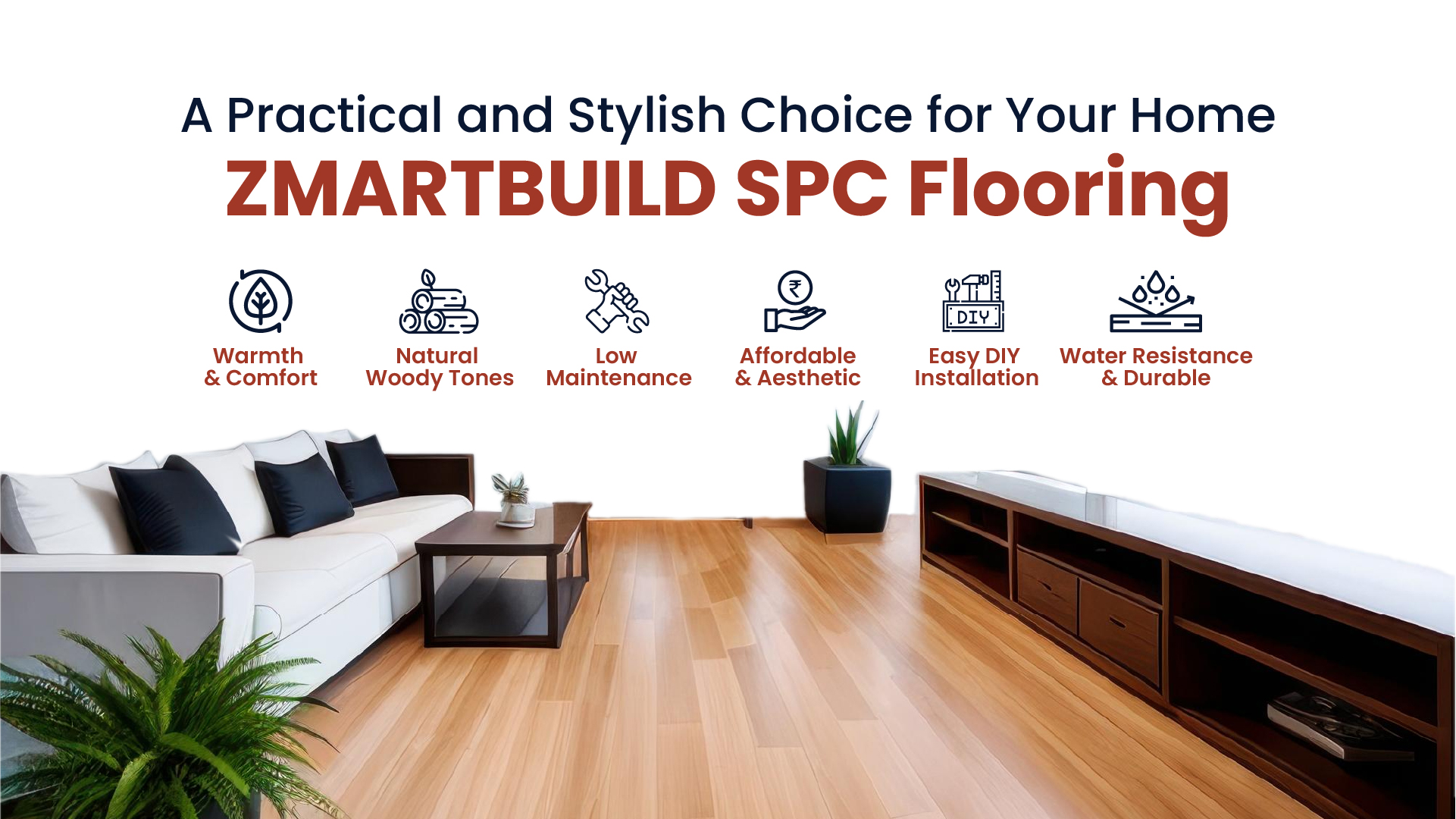 When it comes to selecting the ideal flooring for your home, practicality, and style are key considerations. ZMARTBUILD's SPC flooring offers an excellent option that combines these two essential elements effortlessly. In this article, we will explore the various benefits of SPC flooring and why it is becoming a popular choice for homeowners.

Water Resistance and Durable:
One of the standout features of SPC flooring is its exceptional water resistant quality. Crafted from a composition of stone and plastic stabilisers, this flooring creates a thin yet dense structure that is highly resistant to water and other liquids. This means that even if accidents happen and your SPC flooring gets wet, you can rest assured that it will not rot or cause any flooring issues. This water resistance property makes SPC flooring an excellent choice for areas prone to moisture, such as kitchens and living rooms.

Easy DIY Installation:
For those with a DIY spirit, ZMARTBUILD's SPC flooring offers the perfect solution. With our special click-lock system, installing SPC flooring becomes a hassle-free process. This unique feature allows you to utilise the "floating" method by effortlessly clicking the planks together. No nails or glue are required, providing convenience and simplicity. Even first-time DIY enthusiasts will find success with our user-friendly installation method. However, if you prefer professional installation, our skilled team is available to handle the process for you, ensuring a worry-free experience.
Low Maintenance:
We understand that maintaining your flooring should be simple and stress-free. That is why SPC flooring is designed to be low maintenance. Cleaning is as easy as wiping the flooring with a damp cloth, thanks to its water resistant nature. In the unfortunate event of damage to one or more flooring pieces, they can be easily removed and replaced individually, saving you both time and money. Additionally, the natural wood colours of our SPC flooring add warmth to any space, making it a practical and visually appealing choice for all types of usage. A quick sweep and mop are all that's necessary to keep your SPC flooring in pristine condition.
SPC flooring offers a myriad of benefits for homeowners seeking a practical and stylish flooring option. With its water resistance quality, ease of DIY installation, and low maintenance requirements, ZMARTBUILD's SPC flooring provides the perfect solution for your home. Enhance the aesthetic quality of your living space and enjoy the durability and practicality that SPC flooring brings.